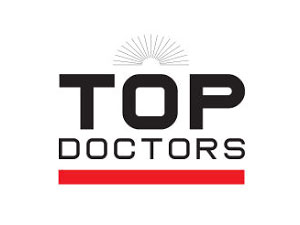 Seattle Met Magazine's 12th annual Top Doctors list features the best health care professionals in the Seattle area including 791 doctors, nurse practitioners, physician assistants and more across 100 specialties. We are honored to have 19 of our ProOrtho orthopedic surgeons and physician assistants make the list, which you can view here.
To create the comprehensive list, Seattle Met teamed up with the Professional Research Services survey company to poll health care providers licensed by the Washington State Department of Health in King, Snohomish, Kitsap and Pierce Counties, asking the simple, yet powerful question "If you or a loved one needed care, whom would you choose?" The health care providers nominated their most esteemed peers based on years of experience, competency, rapport with patients, patient satisfaction, compliance with care recommendations and ability to work effectively with colleagues across specialties to deliver the best patient care.
The top vote recipients were also screened with the Department of Health to ensure good standing before they were included on the list. Seattle Met notes that this list of top doctors, physician assistants and nurse practitioners should be viewed as just one of many resources to consult when seeking the best care.
Congratulations to this year's 19 ProOrtho Top Doctors with specialties ranging from ankle to sports medicine, elbow to spine and everything in between: Richard Angelo MD, Camille Clinton MD, Robin Fuchs MD, Ronald Gregush MD, Jonathan Hall MD, Samuel Koo MD MPH, Timothy Locknane MD, Craig McAllister MD, Daniel Nelson MD, Neil Roberts MD, Jeffrey Roh MD, Jeff Stickney MD, Addison Stone MD, Marco Wen MD, and to our Top Physician Assistants, who are deeply invested in each patient's outcome: Timothy Billings PA-C, Sarah Goble PA-C, Garrett Gray PA-C, Claudia Kalotay PA-C and Jeffrey Stepanian PA-C.
At ProOrtho, we are dedicated to providing the best care possible for our patients. Let us help you get back to the healthy, active lifestyle you desire and deserve. Our Eastside orthopedic surgeons will work with you to find the best surgical or nonsurgical option for your situation. Contact one of our Eastside orthopedic clinics today!