Careers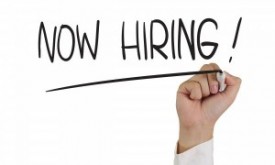 Are you looking for a quality organization with a forward-thinking group of surgeons and staff to work with? From the front desk to the surgeons, ProOrtho is a team of experienced leaders in their fields with the singular goal of providing the best care for our patients. Our orthopedic clinic is located in the beautiful Pacific Northwest, in a premier setting with perks like free parking, staff lunches, a coffee stand, and more!
ProOrtho offers comprehensive benefits packages to support the lifestyle of all eligible employees! Review our Benefits at a Glance.
If you're seeking an exciting workplace where you can collaborate, bounce ideas off of your coworkers, and get constructive assistance, the ProOrtho team has what you're looking for. We invite you to join our recognized organization and empower yourself to affect change in health care, while making a meaningful difference in the lives of patients. Please review our current openings for job descriptions and instructions on how to submit your resume.