Addison Stone, MD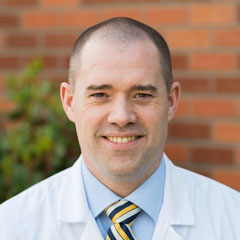 Physician Dr. Addison T. Stone, MD specializes in minimally invasive spine surgery, trauma and fractures. He treats a full range of conditions affecting the entire spine, including degenerative changes, trauma and scoliosis. Dr. Stone exhausts all non-operative treatments — including physical therapy and injections — before considering more invasive options. More than 95% of his spine surgeries use minimally invasive techniques. His sole goal is to achieve the best possible outcomes for his patients using the least invasive techniques possible.
Dr. Stone is licensed to practice medicine and surgery in the state of Washington.
It is very rewarding to see the quality of a patient's life significantly improve with proper diagnosis and treatment of spinal conditions. My approach to treating the spine is to start with the most conservative modalities. I spend considerable time listening to and examining my patients to accurately determine the cause of their symptoms. When surgery is indicated, I explain the procedure to my patients and make sure they feel comfortable throughout the process. I am devoted to educating my patients about their spine so they can make more informed decisions.
I have strong moral and ethical character. I take great pride in my work and accept no less than perfection. I stay current with the latest advances in treatment options in order to provide my patients with the highest level of care. I strive to provide my patients with exceptional care, and I am honored to have the opportunity to improve their quality of life.
Education
Fellowship – SpineCare Medical Group, San Francisco, CA
Residency – Orthopedic Surgery at the University of Washington, Seattle, WA
M.D., University of Wisconsin, Madison, WI
B.S., University of Vermont, Burlington, VT
Associations, Organizations, Society Memberships
American Academy of Orthopaedic Surgeons (AAOS)
North American Spine Society (NASS)
Society for Minimally Invasive Spine Surgery (SMISS)
The Society of Lateral Access Surgery (SOLAS)
Board Certification
American Board of Orthopaedic Surgery
Focus
Minimally invasive spine surgery, trauma and fractures