Craig McAllister, MD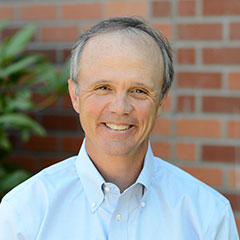 Craig McAllister, MD is in private practice in Kirkland, Washington. He is a fellowship trained, sub-specialist in hip and knee surgery and a respected authority in complex adult joint reconstruction, total joint replacement, and arthroscopy of the knee. He is committed to delivering the finest patient care possible, community service, research and education. Dr. McAllister has served a consultant and design surgeon for Stryker Orthopedics, Managing Partner of ProOrtho, a division of Proliance Surgeons, and Head of Orthopedics at Evergreen Hospital.
Dr McAllister is the past Director of Hip and Knee Replacement at Evergreen Hospital and previously served as Chief Medical Officer for Operativ. He has consulted with multiple device companies on the design of minimally invasive instruments for joint replacement and continues as a recognized expert and educator for other surgeons who are learning MIS techniques. He presently serves as President and Chief Medical Officer of The SwiftPath Program, a medical consulting company focused on education and quality improvement related to joint replacement. He is on the Editorial Board of The Journal of Arthroplasty. He brings to the Pacific Northwest what 425 Magazine's editors identified as "ten medical professionals who were going above and beyond the call of duty and were leaders in their field." He is listed among the Washington's top doctors by Superdoctors.com, Washington Magazine, and Seattle Magazine.
His education includes graduating Magna Cum Laude from Seattle University with degrees In Chemistry and Philosophy and graduating with Honors in Medicine from the University of Washington. He subsequently served as Chief Resident during his orthopedic residency at Albert Einstein College of Medicine. Finally, he served as the Special Fellow in hip and knee reconstruction at the prestigious Cleveland Clinic.
Dr. McAllister's research and publications demonstrate his extensive involvement in academic medicine and his commitment to lifelong education. To date, he has 14 peer reviewed publications, 3 book chapters and over 25 regional, national, and international academic presentations to his credit. He routinely lectures at local, regional, national and international events. He is board certified by the American Board of Orthopaedic Surgeons.
Education
Seattle University, 1981 • Magna Cum Laude
Bachelor of Arts – Philosophy
Bachelor of Science – Chemistry
Medical School – University of Washington, 1985 • Graduated Top 10% of Class, Alpha Omega Alpha
Residency – Albert Einstein College of Medicine • Montefiore Medical Center, Bronx, New York • Surgical Internship, 1986 • Orthopedic Residency, 1990
Fellowship – Cleveland Clinic Foundation, 1991 • Special Fellow in Adult Reconstructive and Arthritis Surgery, Shoulder, Hip, and Knee Reconstruction
Associations, Organizations, Society Memberships
American Association of Hip and Knee Surgeons
American Board of Orthopaedic Surgeons
American Academy of Orthopaedic Surgeons
Western Orthopedic Association • Washington State Medical Association
Board Certification
American Board of Orthopedic Surgery




National Provider Identifier: 1891754792