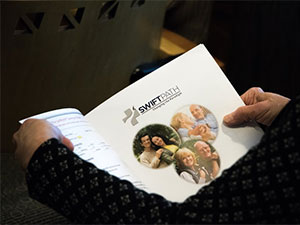 Overwhelmed by the thought of joint replacement? We know that researching your joint replacement options is extremely important. To assist with this process, we invite you to watch the four educational SwiftPath Method videos that we've linked to below at your leisure.
The SwiftPath Method is a comprehensive, state-of-the-art joint replacement program using proven methods and yielding great results.
Benefits of SwiftPath Include:
Outpatient procedure
Short hospital stays
Minimally invasive techniques
Low pain and narcotics use
Modern pain management
Quick rehabilitation
Low readmission rates
Successful outcomes
The below videos feature ProOrtho's Dr. Craig McAllister, Chief Medical Officer and co-founder of the SwiftPath Program as well as IRG Physical Therapy President, Shannon O'Kelley discussing everything you need to know about SwiftPath.
If you have questions about the SwiftPath Program or joint replacement, give our Eastside Orthopedic clinics a call at 425.823.4000. Our orthopedic doctors offer the widest spectrum of surgical and non-surgical options paired with the most advanced technologies available. We specialize in hip arthroscopy, foot pain and more.