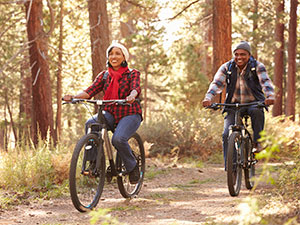 There's nothing worse than pain in your hip or knee that keeps you from work, your social life or just getting out of bed in the morning without hurting. At EvergreenHealth's FREE seminar on Thursday, November 16, explore your treatment options and how advancements in hip and knee replacement can help you get back to a healthy, pain-free life. This informative, in-depth discussion will be led by ProOrtho's Dr. Jeff Stickney, an Eastside orthopedic surgeon.
Dr. Stickney subspecializes in sports medicine and joint reconstruction. He is board certified in orthopedic surgery and specialty board certified in sports medicine. His primary interest is in knee, hip and shoulder issues. His joint replacement practice emphasizes minimally invasive procedures and computer-guided navigation in knee replacements. He obtained his education at the University of South Florida and The University of Washington. Check out more from Dr. Stickney by visiting his blog.
Learn more and RSVP for this free, educational event here or call the EvergreenHealthline at 425.899.300.
Date: Thursday, November 16, 2017
Time: 6:00 p.m.-8:00 p.m.
Location: EvergreenHealth Medical Center 12333 NE 130th Ln, Kirkland, WA 98034