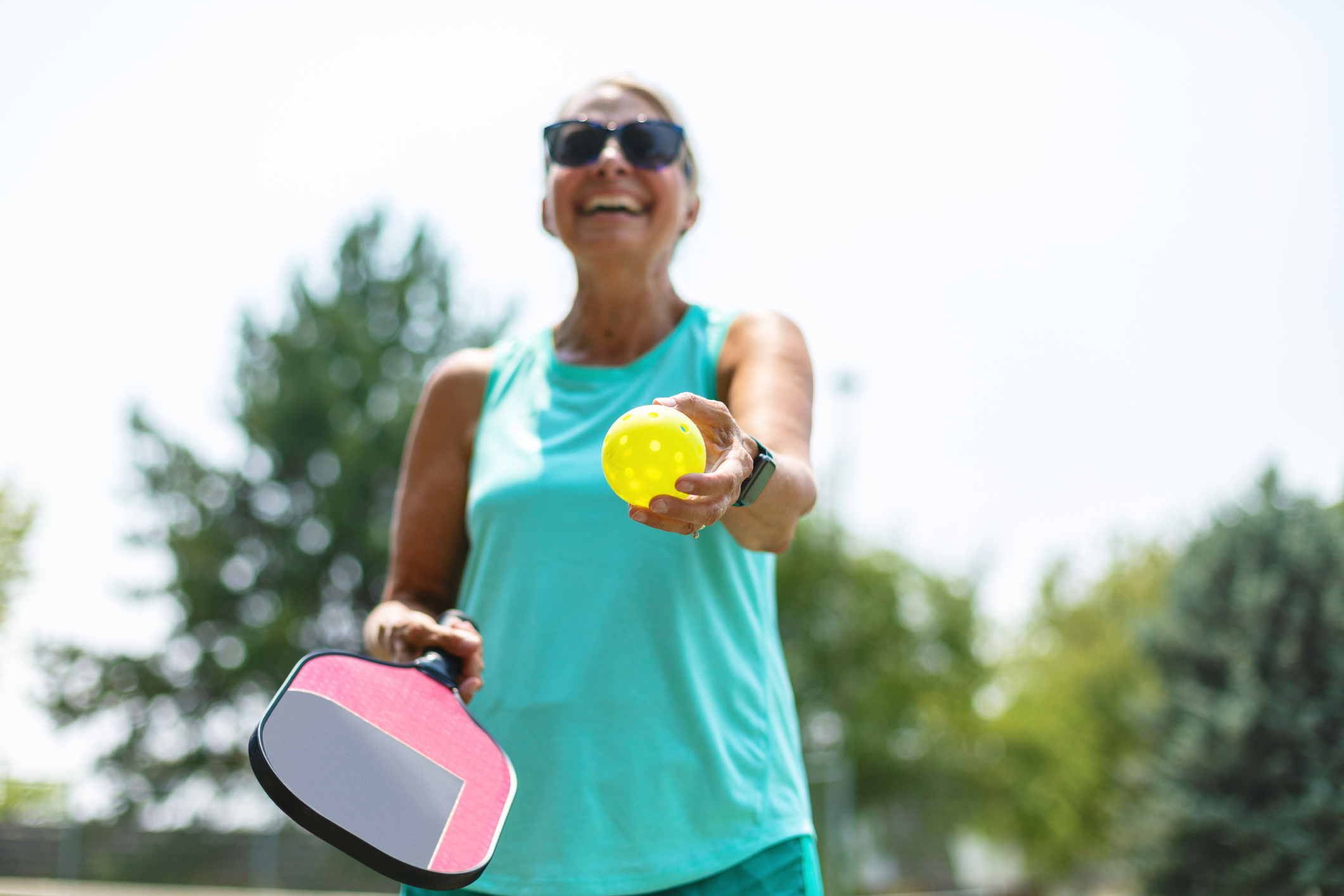 Ah yes. Pickleball, one of the most popular sporting activities in the country.
Think tennis played with a whiffle ball and small wooden paddle across a lower net. But considering a pickleball court is one-fourth the size of a tennis court and playing "doubles" (you get a teammate!) is most common, there's way less sprinting.
Meanwhile, proximity to opponents encourages "socialization" (pickleball code for witty banter). Add it all up and you get a great low-impact workout and some revelry in one foul swoop.
This may explain why over 4.8 million Americans played pickleball in 2021, with the sport growing 39.3% over the last two years. And why here at ProOrtho we're excited to be sponsoring the Humana Seattle Metro Pickleball Classic July 20—24th at Shoreview Park in Shoreline, WA, and want you to come on by.
You can register at pickleballtournaments.com. Also, you don't have to play to be involved in this fun summer event: check out the volunteer page if you'd like to lend a hand, watch exciting pickleball action up close, and meet new people.
ProOrtho doctors will be on hand to answer questions about orthopedic health and discuss the variety of ways we help patients find better paths to living pain-free, with less worry (so they can, for example, hop on a pickleball court on a whim and have a blast). We're also teaming up with IRG Physical Therapy at the event — they will be providing a Certified Athletic Trainer and, together with our doctors, you'll have ample opportunity for free onsite consultations.
See you there! If you have any questions, give us a call or drop us a note, we're happy to help!