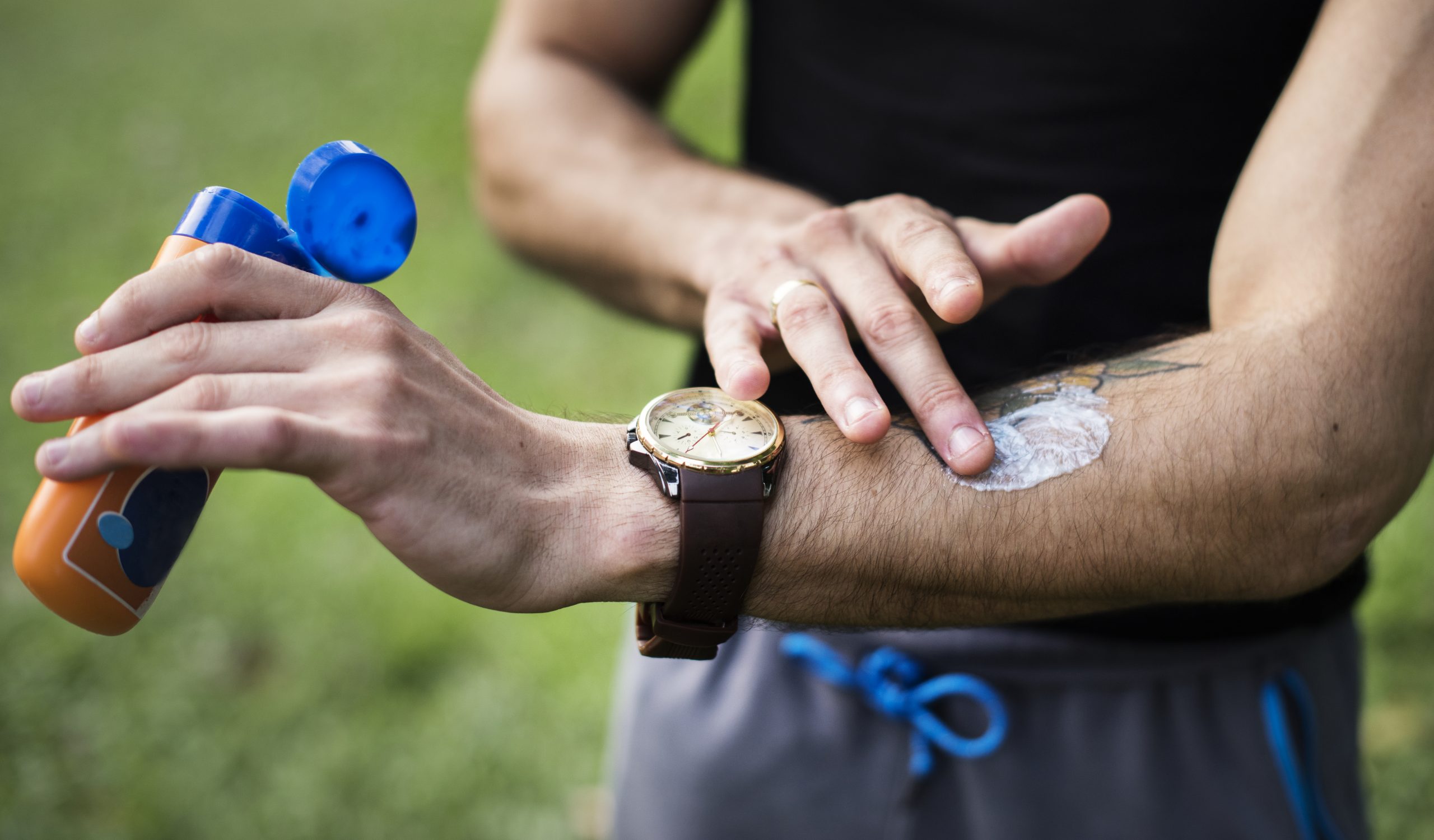 Summer in the Pacific Northwest poses a conundrum in that most of us can't spend every waking minute outside doing stuff, despite the fact we know the average temperature of 75˚F is all too fleeting and thus we really, really want to maximize every last second of it.
But things simply get in the way. Jobs. Television. Traffic. Various social obligations we wish really weren't obligatory including having our in-laws over for dinner (for some of us).
Alas, such is life. Here at ProOrtho, we can't do much about the jobs and the in-laws and such. However, if what's preventing you from getting outside to enjoy the balmy trappings of this marvelous season is pain, we have a few ideas.
Maybe it's musculoskeletal pain because you spent LAST weekend moving pavers in the yard and now you're paying the price. Or maybe it's a chronic thing…either way, you don't want to make it worse. Even if you're totally pain-free today, we know you don't want to risk an injury. Makes sense.
Whatever the reason, we've got some low-impact activities that will let you ENJOY being outside to the maximum—while helping you stay healthy by improving flexibility, strengthening muscles, getting your cardiovascular system in tip top shape, and boosting your mood. Here we go!
Walking is by far the most popular low-impact exercise thanks to its accessibility and low entry cost (just a pair of sneakers!). It's also easy to safely scale your fitness with walking as you grow stronger—once the leisurely stroll feels too leisurely, add a few hills (not hard to do around here), work in some intervals (alternate between a slow and fast pace), or you can even pick up those hand weights (for an extra endurance and strength challenge).
Stand Up Paddleboarding may be the most unique way to enjoy the outdoors during a Northwest summer. Workout-wise, stand up paddleboarding is an excellent activity for cardiovascular health and core strengthening. Mentally it provides an effective outlet for stress management. It's also simple but effective – even a casual paddle burns up to 430 calories in an hour. Also, as you may have noticed, it's pretty social!
Yoga doesn't require a studio. Take your practice outside this summer for a great workout that's rejuvenating and relaxing while increasing flexibility and decreasing stress. If you prefer group activities, many park districts offer free, weekly "Yoga in the Park" sessions (perfect timing—most start in July).
Biking is both an effective way to work up a sweat and an environmentally friendly form of transportation. More dedicated bike paths across our region make it safer than ever and provide some impressive summer scenery. Stop by your local bike shop for a proper fitting first—it's the best way to avoid unnecessary strain on your joints.
Golfing provides a great workout suitable for all ages. If you don't feel like a pro's pro, don't overlook the driving range or a "pitch and putt" course — typically 9 holes with a par 3 (i.e. shorter) maximum distance from tee to hole. Whatever you choose, golfing helps with balance, strength, flexibility, and provides a substantial mental challenge. If you are interested in getting some additional cardio in, skip the golf card and walk the course instead.
Swimming may be the king of all low impact exercise. Talk about cardiovascular perks and sculpting the body! Water is nearly 800 times denser than air, which makes swimming the ultimate full-body workout. But be forewarned, swimming is anything but easy, so start slow and increase your time and distance by the week. If swimming laps feels too repetitive, consider a water aerobics class to mix things up.
Gardening is a surprisingly effective low-impact exercise that provides endurance, flexibility, and strength benefits comparative to cardio workouts and strength conditioning. No wonder we're all tired after a day tending to our plants—vigorous work like raking and watering can burn up to 300 calories in only 30 minutes. And don't forget, a regular dose of sun-inspired Vitamin D helps your body absorb calcium, maintain strong bones throughout your entire life, fight inflammation, and may regulate mood and decrease risk of depression.
Pickelball has grown tremendously in recent years because it's easy to learn and fun for mixed groups, no matter the age, gender, or skill of the players. Pickleball is a simple paddle game played with a baseball-sized whiffle ball over a tennis-type net on a badminton-sized court. Whew! The health benefits include improved blood pressure, cholesterol, and cardiorespiratory fitness levels. Yet the court is small enough that you don't have to move much to hit the ball, especially when playing doubles, so the risk of injury is low.
Pickleball also encourages players to socialize as it's designed to be carefree and fun. Which may be why Washington Governor Jay Inslee just signed legislation making pickleball the state's official sport. He signed the bill just this past March in the backyard of the Bainbridge Island home where the game is credited with being invented in 1965.
Speaking of socializing, ProOrtho is sponsoring the 2022 Humana Seattle Metro Pickleball Classic Wednesday, July 20 through Sunday, July 24 at Shoreview Park in Shoreline. Join us in a beautiful park setting on the shores of Puget Sound, get some great exercise, meet some fun pickelballers, and maybe win some of the $12,000 in cash prizes…(you never know unless you try).
It's time to get out there, low-impact style. Consider the fact that on any given day in July (as an example) the sun doesn't set until basically 9 p.m. That's 15 PLUS HOURS of daylight! It's awesome…and gives you plenty of time to find the low-impact routine you like best.
Whatever low-impact activity you choose, make sure to enjoy our summer sunshine safely:
Watch for dehydration—bring that water bottle and get more hydration from whole foods like fruits and vegetables.
Prevent knee, ankle, foot, and other bone or joint injuries with properly fitted gear before your next low-impact adventure.
Moderate exertion by warming up gradually (including stretching to increase blood flow and range of motion), then transition to your exercise of choice. Also watch for pain during activity, then perform a cool down after you're finished.
And of course lather on the sunscreen!
If you're interested in more low-impact outdoor activity recommendations, reach out today! At ProOrtho, we're all about sports medicine and pain management. Our orthopedic physicians offer the widest spectrum of surgical and non-surgical options paired with advanced technologies to improve your quality of life with comprehensive, empathetic, and exceptional orthopedic services.
See you this summer!