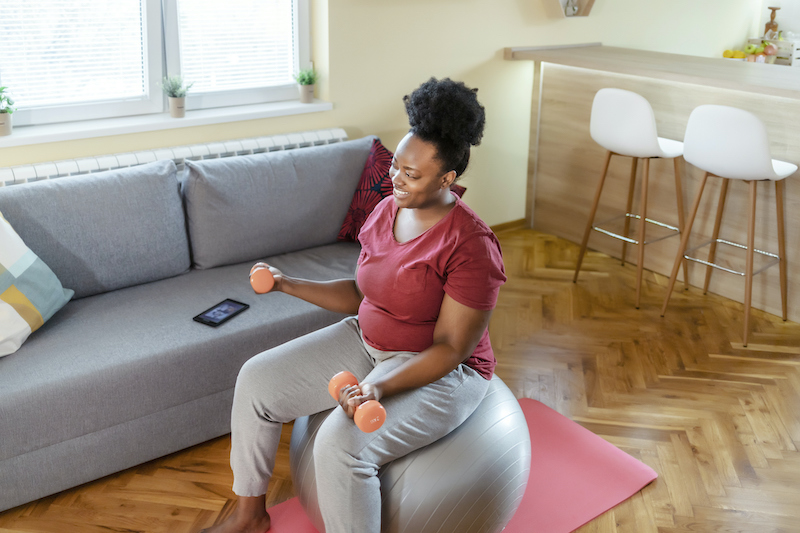 We all deserve access to joyful movement to have fun, feel good, and lead active lives. Whether you're a wheelchair user, injured, have limited mobility, are pregnant, or simply want to try a seated workout, these exercise platforms will help you embrace your body and get moving!
Joyn
Joyn is a digital platform providing movement classes for everybody and every body. Championing the body neutral movement, Joyn is working to change the conversation around fitness to celebrate all bodies and abilities. From seated yoga, Pilates, and strength training to chair boxing, there's truly something for everyone on this free workout platform! (Free)
All Trails
Whether you're looking for trails in parks or hikes outside the city, All Trails has got you covered! You can definitely find an option that works for you—better yet, you can even filter for accessible wheelchair-friendly options. GPS directions help you get to the trail, and your phone turns into a GPS tracker once you're there to keep you on track. If you have the pro version ($30/year), you can even download the maps for when you don't have a signal. (Free)
Big Fit Girl
Big Fit Girl makes fitness accessible for a huge range of bodies. This platform features inclusive beginner, advanced, and intermediate workouts, as well as chair routines and videos solely dedicated to modifications. Whether you have dumbbells, resistance bands, or other kinds of equipment at your disposal—or are working out with only your bodyweight—you can find a routine that's right for you. ($12/month)
YouTube
YouTube has a variety of free workouts! Simply search for your desired workout and include "seated", "chair", or "modification" in the search bar. What's revealed is a ton of accessible and inclusive workouts with everything from seated yoga to chair cardio to wheelchair dance. It may take a little longer to parse through the videos and find an instructor or class that works for you, but YouTube is a free and easy option to find a workout that suits you best. (Free)
Curious about other health, exercise, or pain management tips? Contact the top orthopedic doctors at ProOrtho today. Request an appointment here.