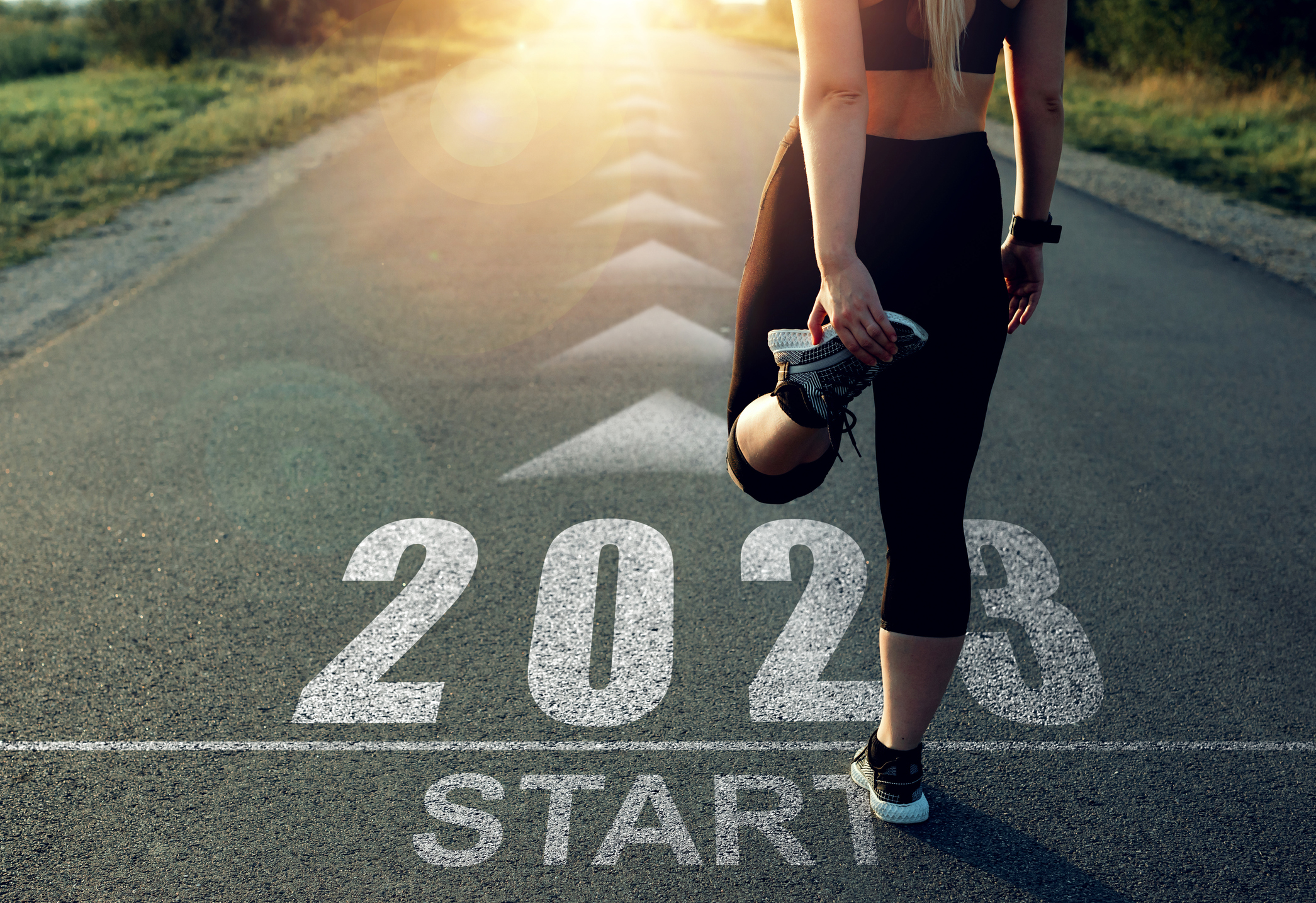 It's normal to struggle with New Year's resolutions because no matter how well-intentioned our commitments are, traction and momentum fade within a few weeks. Consider the gym—pop in right after New Year's Day and you'll find it packed with eager, motivated folks ready to get fit. But drop by a month later and you'll notice the place is a lot less crowded.
Why this is the case is simple—no one can change an ingrained habit with just a few days of willpower, and habits are the building blocks of our bodies, lives, and health.
That's why here at ProOrtho, we like to talk about New Year's habits. If you want to exercise, eat healthier, sleep better, or otherwise achieve a health-related goal this year, the formula is simple: make it a habit by showing up every day, and remember that every day doesn't mean all day. That's great news! Five, ten, or twenty minutes a day breaks the cycle and you're on your way to feeling better in 2023.
Let's get started! We've highlighted a few New Year's habits below that we hope help you achieve your health goals.
Make a Map
First things first—identify what you want to achieve, and why you want to achieve it. Losing weight, eating healthier, moving more, or sleeping better are all-time favorites! If you fall of track, that's okay—simply refer to the map, especially your "why," then grant yourself the grace to be imperfect (you're not the only one).
Get SMART
Set short- and long-term SMART goals so expectations are clear. SMART goals are:
Specific—name what you're going to do
Measurable—how you will track progress
Achievable—the process you will follow to make this happen
Relevant—why this action is important to you
Time-framed—start dates and milestones.
Keep The Weight Off
Crash diets are quite appealing, but don't keep the weight off. Plan to lose one to two pounds per week until you lose five to ten percent of your body weight. It's the perfect recipe for both sustained weight loss and lowering your risk of heart disease, type 2 diabetes, and high blood pressure.
Did Somebody Say "Recipe?"
Yes! The recipe for healthy eating is simple:
Do some meal planning—organizing even just a few days at a time keeps unhealthy foods away
Get your daily recommended servings of fruits and vegetables
Eat slowly—it can take your brain up to 20 minutes to receive the message from your stomach that you're no longer hungry!
Work It Out
Any amount of physical activity counts as a workout. You can exercise in your living room while you watch TV (or anywhere else in your home), take the stairs instead of the elevator, or stroll through the park four days a week. And certainly, the gym is always an option if you're ready for it (or may be an inspiring goal!). Just remember, selecting an activity you enjoy increases your chances of sticking to it by 100%!
Clean Up Your Sleep
Great sleep is beneficial to your mood, appearance, strengthening memories, and fighting obesity and type 2 diabetes. Get quality sleep by avoiding "blue screen" devices like smart phones and iPads in bed, going to bed and waking up at consistent times, and maintaining a dark, quiet, relaxing bedroom environment.
Make The Connection
Good times or bad, connection and care count. If you have relationships with friends and family that have fallen by the wayside or could simply use a boost, reinvigorate connection either in real life (coffee shops are great for that) or through technology like social media. Support networks are the glue that hold your New Year's habits together, and studies show social bonding is great for your health!
We hope you find this list kickstarts better habits for the New Year. If you have any questions—or maybe you're ready to hit the gym or the walking trail but have a nagging injury—remember that at ProOrtho, we're all about keeping you moving to keep you healthy. Reach out today  and we'll discuss how our orthopedic services may be right for you.