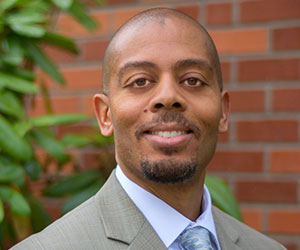 We are very excited to announce that Dr. Antoine, M.D. has joined the ProOrtho team! Dr. Antoine is a fellowship-trained, board-certified orthopedic surgeon specializing in sports medicine and arthroscopic surgery. He provides treatment for a wide variety of orthopedic conditions, and will begin seeing patients in October.
A former college hockey player, Dr. Antoine has a well-founded understanding of the impact an injury can have, and the importance of quality treatment. He chose to practice orthopedic medicine to have the opportunity to treat patients the way he would want to be treated, and believes in a team approach to patient care with the patient actively participating in their own care.
As a magna cum laude graduate from Albany Medical College, Dr. Antoine continued on to complete his orthopedic residency at the University of Washington. He went on to complete a sports medicine fellowship at the Palo Alto Medical Clinic, where he trained with fellowship director and head orthopedic surgeon of the Oakland Raiders, Dr. Warren King. Dr. Antoine also brings valuable experience to ProOrtho with six years of practice as the Chief of Orthopedic Surgery at Group Health/Kaiser Permanente's campus in Seattle.
Dr. Antoine's has an interest in a wide range of musculoskeletal ailments including ankle, elbow, knee, shoulder, and sports-related injuries. He believes effective communication with patients is key, and actively continues his medical education to make treatment decisions based on the best scientific evidence available.
When he's not helping patients get back to a healthy lifestyle, Dr. Antoine enjoys time spent with his family, weight-lifting, playing sports, and learning musical instruments.
Please join us in welcoming Dr. Antoine to our eastside surgery center! If you require orthopedic care in Seattle or the eastside, contact us today to schedule an appointment.