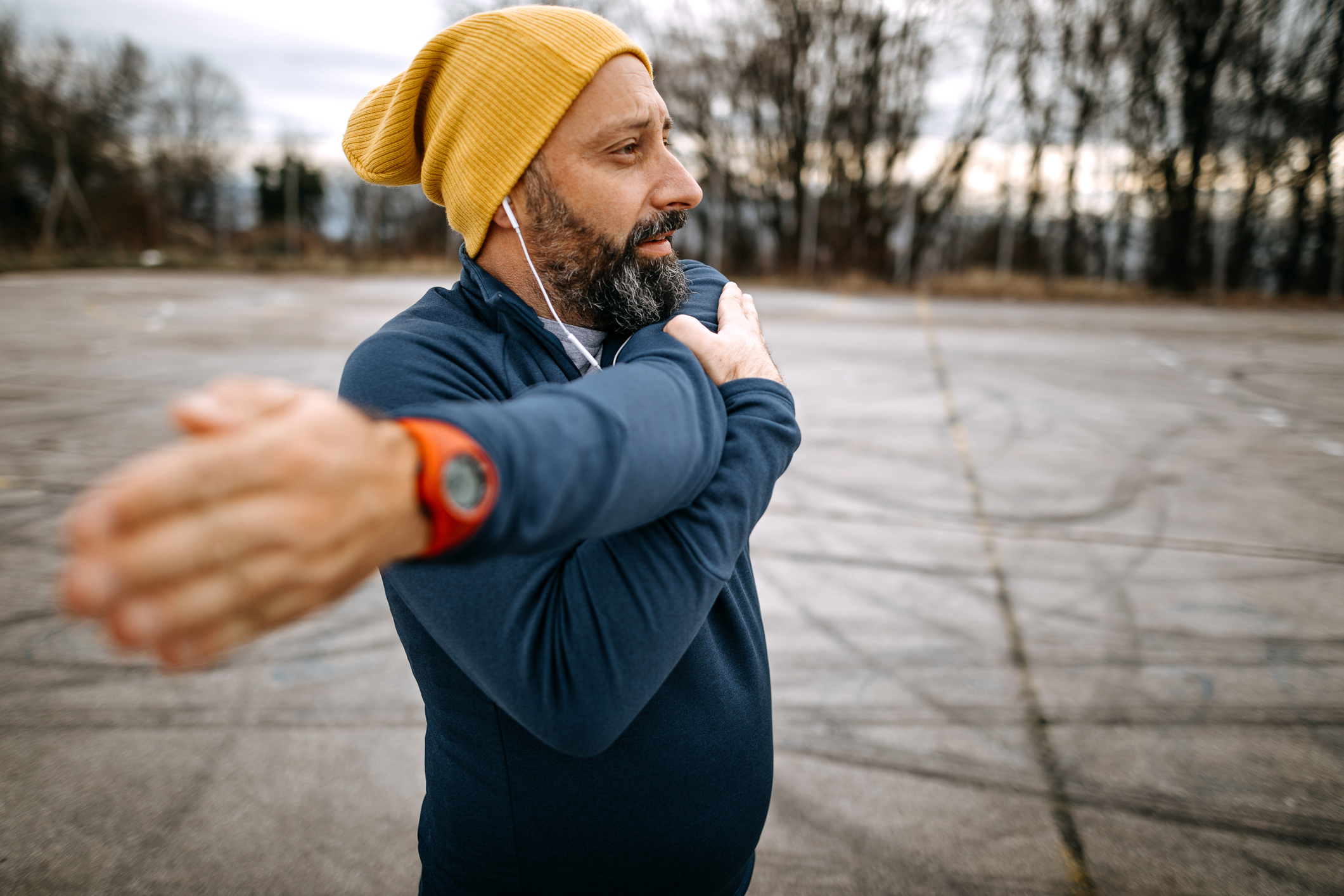 Here at ProOrtho we're keen on finding inspiration from fields outside the practice of medicine so we can better serve our patients. And why not, right? The world is full of great thoughts, ideas, and perspectives, so let's get to it!
We stumbled upon this great quote from retired aerospace engineer Burt Rutan, who's famous for designing SpaceShipOne: "Testing leads to failure, and failure leads to understanding."
We love it! Life is better when we all maintain a "growth mindset" by believing our abilities can improve through effort, learning (which, as Mr. Rutan points out, requires failure), and persistence.
However, since we're here to discuss proper stretching techniques, and "getting 'em right" leads to…
healthy, flexible joints and muscles
fewer injuries
improved fitness
better posture,
fewer aches and pains, and injuries
feeling happier and healthier
…but "getting 'em wrong" can lead to injury and pain, we figured we'd protect you from the discomfort of failing this time so you can skip ahead to feeling happier and healthier that much faster.
That's right, here's what we've learned to do—and not do—when stretching.
The Do's of Stretching
Stretch Before and After Exercise
It's important to stretch before any exercise routine—including "low impact" routines like walking—to prepare your muscles for the physical activity they're about to engage in. This prevents injury and increases your range of motion. Additionally, stretching after your workout prevents soreness and shortens recovery time so you're ready to be active again in short order!
Stretch Out That Poor Posture
Even if you don't regularly exercise, it's important to stretch. The average person spends up to 40 percent of their life in a seated position. Combine that stat with the strain we put on our fingers every day (typing, driving, eating…fingers are constantly in a state of contraction) and unsupportive footwear (looking at you, high heels) and you get limited range of motion from shortened muscles. Ouch!
Making Stretching a New Habit
It doesn't have to be a boring chore! Scanning for tight muscles every day (they'll be there, trust us) and spending even one minute stretching them leads to increased flexibility over time.
Warm Up Before Stretching
Before you start stretching, it's essential to warm up your muscles. This can be done with some light cardio exercises like stepping in place, walking, or jogging. Warming up helps increase blood flow to the muscles, making them more pliable and ready for stretching.
Stretch All Major Muscle Groups
This includes your hamstrings, quadriceps, calves, hips, and shoulders. Focusing on just one muscle group can lead to imbalances and injuries over time.
Get By With A Little Help From Traction
That's a fancy way of saying utilizing a stationary object, or a resistance band attached to a stationary object, increases your range of motion during a stretch and eases the stress on your joints.
Hold Each Stretch for 15-30 Seconds
This allows enough time for your muscles to relax and lengthen. Holding your stretches for less than 15 seconds won't give your muscles enough time to loosen up, while holding them for more than 30 seconds can lead to overstretching and injury.
Breathe Deeply and Relax
Deep breathing calms your mind, increases oxygen flow to your muscles, and improves overall circulation. Deep breathing is also a handy way to get rid of lactic acid buildup—which prevents pain and muscles soreness.
The Don'ts of Stretching
You're Not In A Hurry
Exerting too much force or going too deep into a stretch can pull or tear muscles. Slowly ease into stretches, and don't begin a stretching routine until at least one hour after awakening, especially if you have a low back or other injury.
Bouncing Is Bad
Bouncing while stretching, also known as ballistic stretching, can cause small tears in your muscles and lead to injury. Instead, hold each stretch in a static position, breathe deep, and relax.
Pain Doesn't Mean Gain
Stretching should never be painful. If you feel pain while stretching, it's a sign that you're pushing your muscles too far. Ease up on the stretch until you feel a gentle pull, but not pain. Overstretching can lead to injury and prevent you from making progress in your flexibility.
There's No Free Pass
Skipping stretching altogether can lead to muscle imbalances and increase your risk of injury. Even if you're short on time, it's important to take a few minutes to stretch before and after physical activity.
Stay In Tune
As a rule, if muscle pain persists longer than a few days, don't keep pushing through—it's best to seek the advice an orthopedic specialist who can determine the severity of what's happening—and why—to determine your best next steps.
Let's Put A Bow On This
Remember, stretching is a critical part of any physical activity, so it's important to do it consistently to both avoid injury and feel healthier, happier, and maybe most importantly, CONFIDENT that you can enjoy your favorite physical activity any time you see fit.
If you have any questions, also remember that at ProOrtho we're all about keeping you moving, without pain, or fear of injury. Reach out today and we'll be happy to discuss how our orthopedic services can help.