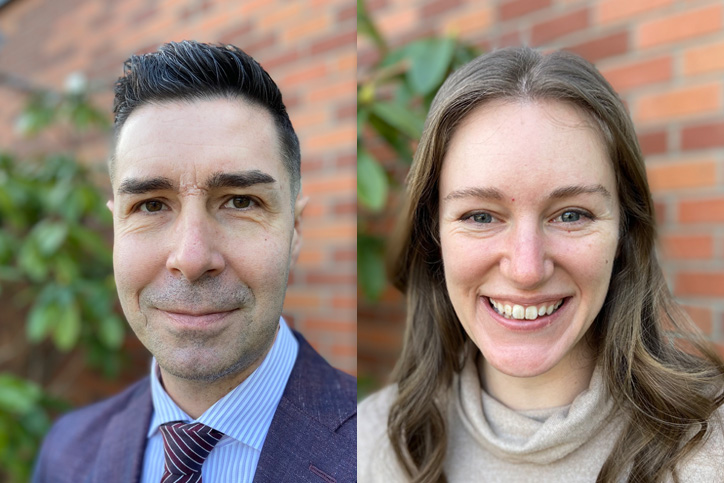 We're excited here at ProOrtho because two new physician assistants (also known as PAs for those of us in the business) chose to join our team.
That's right, Yuri and Laura chose us. That's important because the healthcare system we all navigate—as well as our collision with customer service or "customer care" at other businesses—often feel like they're distinctly lacking the care part. Which is a shame, and probably stems from all sorts of constraints, including a well-intended but erroneous belief that short-term profits are more valuable than long-term relationships.
Certainly, it's hard to care at scale. But that shouldn't be the focus in the first place. Instead, the focus should be on creating a culture that cares by hiring people who are predisposed to care. In our case that means people who pay attention to patients and measure what matters most—our patients' health, well-being, and happiness.
Here at ProOrtho, when people like Yuri and Laura choose us, we can continue to build an organization we're proud of, surrounded by people who feel the same way, solve our patients' problems, and create connection along the way.
Welcome Yuri and Laura!
---
Yuri Bobko
Office Location: Kirkland
Yuri graduated from Tri-C College in Parma, Ohio in 2003. Upon completion of the physician assistant program, he returned to Pacific Northwest where he has been practicing in orthopedics for nearly 20 years. He enjoys first-assisting in orthopedic surgery (total joints, sports medicine) as well as evaluating/treating patients in the clinic. He believes that active listening to patient's concerns is of utmost importance.
Yuri is multi-cultural; he is fluent in Ukrainian (and Russian) and has served as a certified interpreter in the past. He enjoys spending time with his wife and 3 beautiful children. He likes to work out to stay physically and mentally healthy.
Education: Associate of Applied Science, Physician Assistant Cuyahoga Community College, 2003
Board Certification: National Commission on Certification of Physician Assistants (NCCPA)
Associations: American Academy of Physician Assistants (AAPA)
---
Laura Matsunami
Office Location: Kirkland
Laura grew up in Kirkland, staying local for her undergraduate degree at the University of Washington. She completed her physician assistant program near Portland, Oregon in 2022 and was excited by the opportunity to return to her hometown to work in orthopedics. She has always been interested in sports medicine and is looking forward to specializing in shoulder conditions and procedures, assisting Dr. Koo.
In her free time, Laura enjoys the various outdoor activities the Pacific Northwest has to offer. She loves to ski, hike, paddle board, and spend time with her friends and family.
Education: B.A., Sociology, University of Washington, 2016; Masters of Physician Assistant Studies, Physician Assistant Degree, Pacific University, 2022
Board Certification: National Commission on Certification of Physician Assistants (NCCPA)
Association: American Academy of Physician Assistants (AAPA)