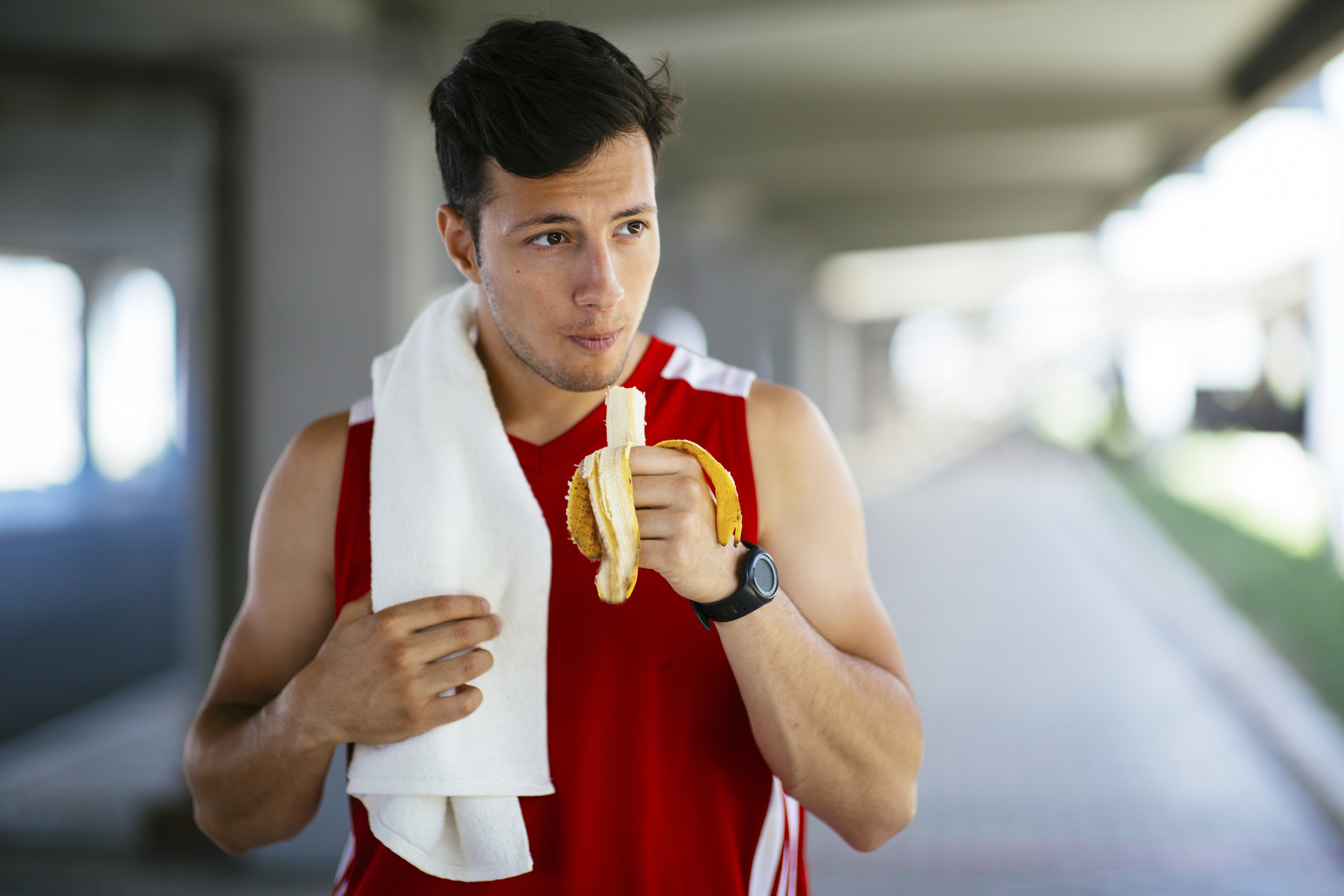 We all know the importance of fueling up post workout—but some foods can restore muscles, strengthen bones, and reduce inflammation better than others.
When creating your post-workout meal plan, consider what you enjoy eating. Focus on whole foods and build a balanced meal or snack. Think protein, carbs, healthy fats, and hydration. With that in mind, check out this list of nutritious post-workout foods:
Water
While water may not be a food, hydrating after a workout is an essential part of recovery, especially since you lose water as you sweat. If you're not a fan of drinking water, try water-rich foods like watermelon, celery, or oranges.
Yogurt with Fruit
Yogurt is the perfect post-workout snack because it boosts your protein intake and it's also a nutritious carb source. Adding fruit can make it more interesting, plus fruit is a beneficial post-workout snack because it contains simple carbohydrates.
Hummus and Crackers
After a workout, your body likes carbohydrate-containing foods because it's burned through all its energy stores. To replenish these stores, top a couple of whole grain crackers with delicious hummus. Hummus is made from chickpeas which are high in fiber and protein, making them a fantastic plant-based protein source.
Avocado Toast
Avocado toast is the trend that won't quit—and for good reason! The combination of healthy fats from avocados and whole grains from toast makes for a great and easy post-workout bite.
Eggs
Without protein, your body will have a hard time repairing muscle fibers and building strength. Eggs are the classic protein workhorse and can be added to literally anything—fried on toast, tossed with brown rice for a healthy stir fry, or folded with veggies for a nutritious scramble.
Mixed nuts
A handful of nuts—such as almonds, cashews, hazelnuts, and pistachios—goes a long way in satisfying your protein, fat, and salt needs after a workout. Plus, they pack minerals like calcium and zinc that boost bone health.
Bananas
This portable, easy-to-digest fruit offers a one-two punch of carbs and potassium, which can stave off muscle cramping.
Curious about other health, exercise, or pain management tips? Contact the top orthopedic doctors at ProOrtho today. Request an appointment here.