Your SwiftPath to Recovery After Joint Replacement
May 24, 2017 @ 7:00 pm

-

9:00 pm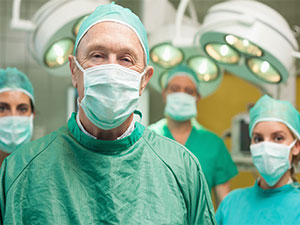 At ProOrtho, we know that our joint replacement patients want and need surgical options that reduce pain, reduce the need for narcotics and speed recovery more than ever. Even our patients with severe debilitating arthritis are afraid of joint replacement — and what they fear most is the pain of the surgery, complications due to using narcotics and being completely out of commission after surgery. With The SwiftPath Method, we hope to change all this.
Join us on May 24th at 7 p.m. for a seminar on Your SwiftPath to Recovery After Joint Replacement that will take an in-depth look at the advances in hip and knee replacement! At this engaging lecture led by our own Dr. Craig McAllister and Shannon O' Kelley, MPT, with IRG Physical Therapy, you'll hear the results from a recent SwiftPath conference in which experts in joint replacement gathered to discuss the issues that matter to their patients the most – pain management, alternatives to narcotics, cost of surgery, speed of recovery and more!
SwiftPath is a protocol-driven company that is constantly striving to discover advanced surgical techniques in joint replacement. Their goal is to collaborate with top surgeons in driving improvements for outpatient and enhanced recovery joint replacements. Over the past two years, the SwiftPath Program has been used in thousands of joint replacements performed across the country. The program is so effective, that many patients can be discharged directly to home with no use of rehabilitation centers, hotels, or other types of recovery settings.
Where traditional joint replacement methods relied on large incisions, heavy doses of pain medications and months of difficult postoperative therapy, new minimally-invasive techniques have advanced joint replacement surgery, now allowing people to get back to their active, healthy lifestyle faster with reduced postoperative pain and stiffness and no need for narcotics. With patient education and family involvement, The SwiftPath Method creates a working plan customized to each patient to cultivate success with outpatient knee replacement. Non-narcotic pain control, streamlined nursing and physical therapy, online home care monitoring and more help patients achieve rapid rehabilitation. These groundbreaking techniques, and much more, are what set The SwiftPath method apart.
Our ProOrtho surgeons are now performing total hip and total knee replacement procedures in an outpatient setting on properly selected patients and have seen great success with The SwiftPath Method! Dr. McAllister's patients agree: "The difference was huge! The pain related to my previous knee replacement was so bad. I used narcotics and a walker for at least a month and had a lot of physical therapy. I also stayed in the hospital for 2 days. It took me 2 years to get the nerve up to have my second knee replacement. This time I went home in 3 hours, took no narcotics and was up and moving very quickly.
Don't miss out on this educational seminar! RSVP today at ProOrthoRSVP@ProlianceSurgeons.com or 425.216.7035 to join us on May 24th at 7 p.m. at the Courtyard Marriott: 11215 NE 124th Street, Kirkland 98034. See more of what our patients have to say about The Swift Path Method here.