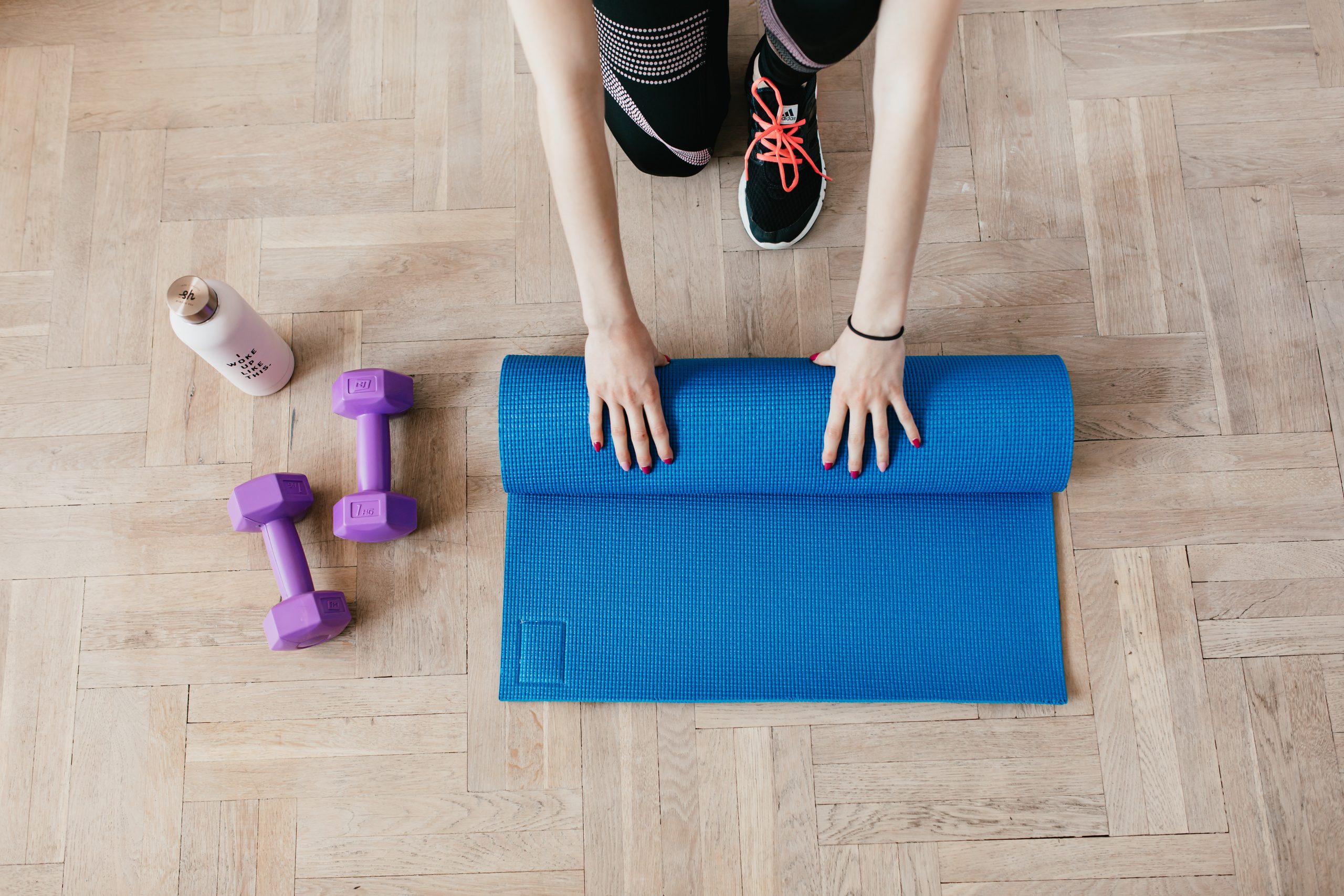 As the pandemic wears on, it's vital to find a way to move your body, especially if you've discovered that a more sedentary lifestyle is wreaking havoc on your neck or lower back.
Here are a few tips to help you get started:
1. Set up your space. Many of us don't have a huge space for our own home gym, but a mat can help to define a workout space within the chaos of your living room. A yoga mat will also cushion your joints and keep your feet and hands secure.
2. Choose your workout. The best way to start working out consistently is to find something you like to do, and then do that—whether that's running, walking your dog, or doing yoga. If you're not sure what you like, start out with some free services. There are plenty of free fitness apps, free workouts available online, and free workout routines from your favorite websites or magazines.
3. Invest in some gear. Once you've figured out what you like, it's a good time to invest in some more advanced gear. If you've realized you love running, you may want to pick up some properly fitting running shoes. If you want to get serious about yoga, purchase some supportive yoga blocks to help keep you balanced in those more difficult poses. Most workout platforms also feature workouts that include small dumb bells or a kettle bell.
4. Rest and recover. Muscle soreness following a tough workout can throw off your entire exercise routine, so don't forget to rest. Your body needs time to rest in between hard exercise sessions so that it can repair itself properly—and come back stronger. It's easy to get carried away by the feel-good sensations you get from exercise, whether you find it meditative, empowering, or therapeutic. Remember to leave room for recovery instead of going full speed every single day.
5. Celebrate the little wins. It's not always easy to stick with a new workout program, and you'll probably want to throw in the sweaty towel once or twice. No matter how hard you work, there will be some setbacks and plateaus that can test your dedication. Don't beat yourself up for missing a workout or two. Celebrate the victories, big and small, and use them as momentum to power you toward your goals.
Curious about other chronic pain tips? Read our blog on pain management and contact the top orthopedic doctors at ProOrtho today. Request an appointment here.