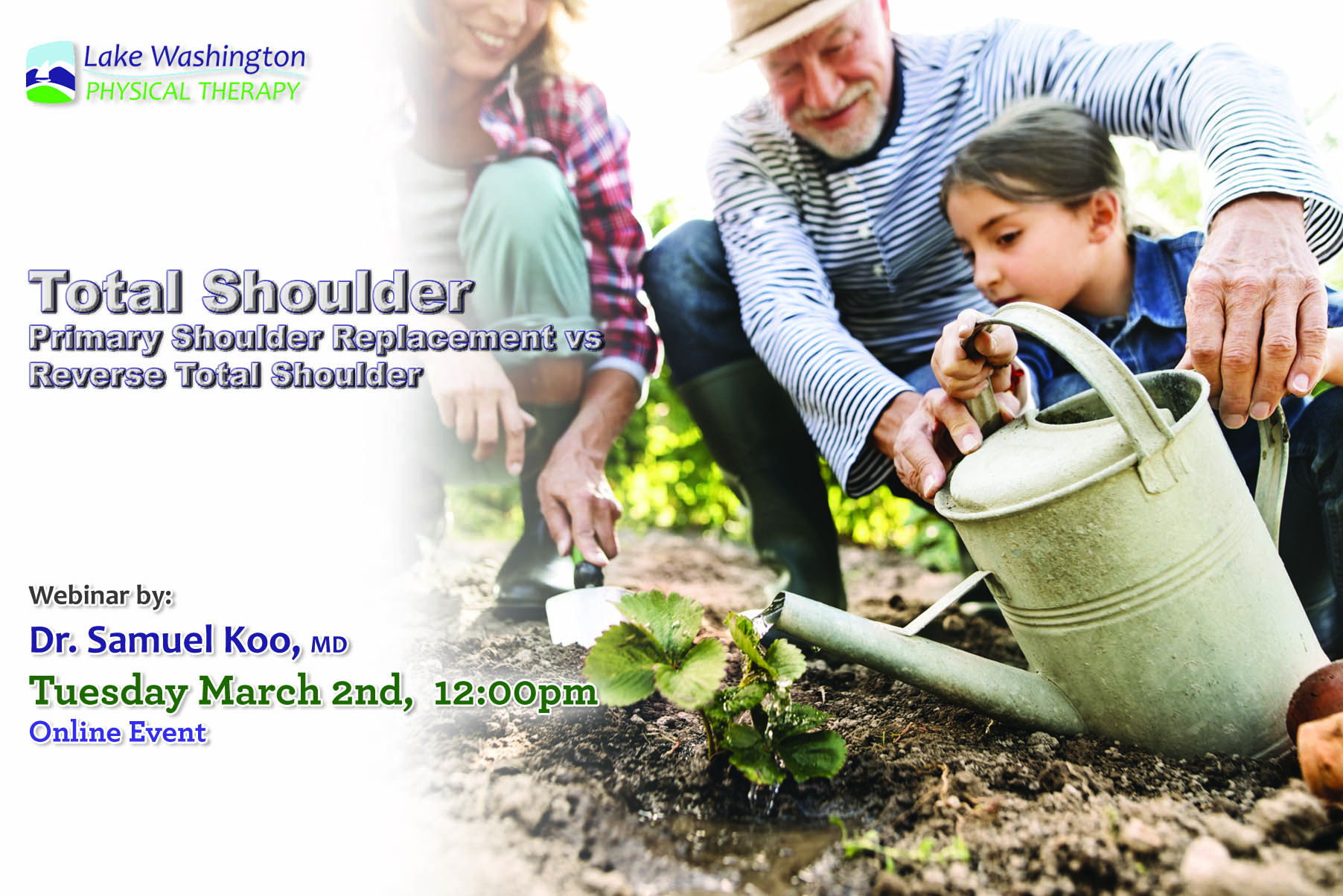 Is shoulder replacement for you? Get all the details on Tuesday, March 2 at 12 p.m. at a free virtual lunch and learn with Dr. Samuel Koo! Grab your lunch and tune into the discussion where Dr. Koo will provide an in-depth analysis on primary shoulder replacements and reverse total shoulder replacements. Register for the free webinar here.
There are several reasons why your doctor may recommend shoulder replacement surgery. People who benefit from surgery often have:
Severe shoulder pain that interferes with everyday activities such as reaching, dressing, or washing.
Moderate to severe pain while resting.
Loss of motion and/or weakness in the shoulder.
Failure to substantially improve with other treatments such as anti-inflammatory medications, cortisone injections, or physical therapy.
If you experience any of these symptoms, find out if shoulder replacement is the best method to relieve your pain and improve your function.
About Dr. Koo:
Dr. Samuel Koo, MD, MPH is a board-certified orthopedic surgeon specializing in minimally invasive arthroscopic shoulder surgery for patients throughout Seattle. Dr. Samuel Koo has been awarded the "Top Doctor" award in both Seattle Met and Seattle Magazine. Learn more at drsamuelkoo.com.